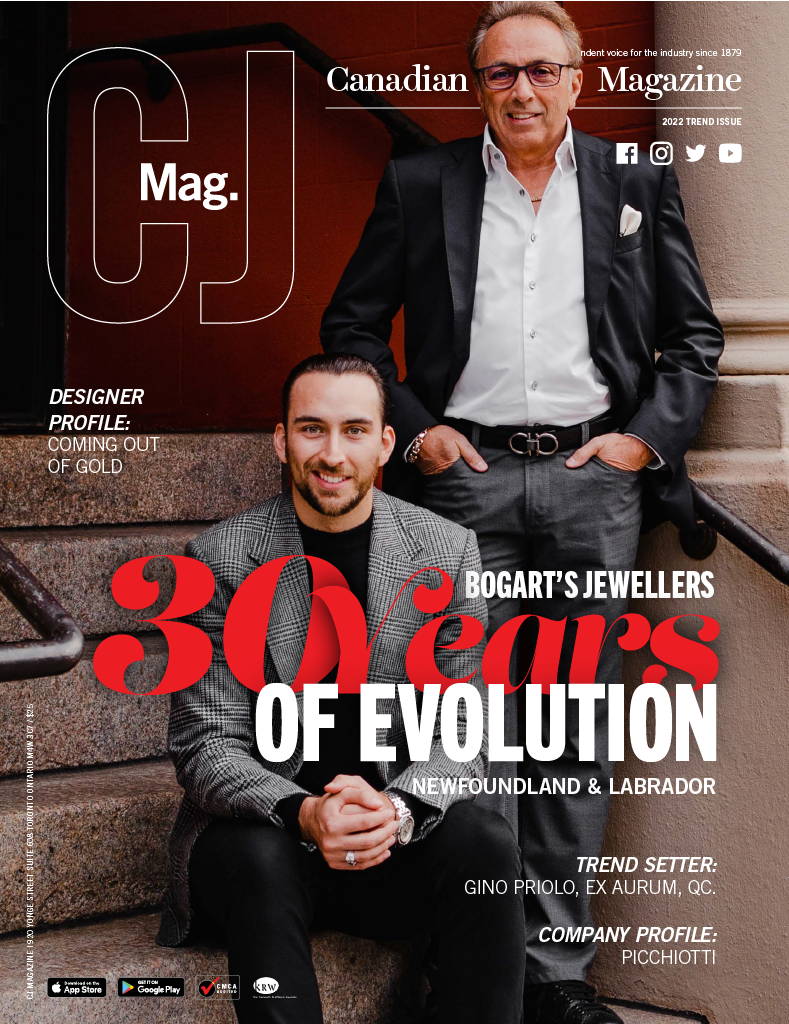 Over the holiday season, Richard, AJ, and the rest of the Bogart's Jewellers family were pleased to celebrate the 30th anniversary in business.
Throughout all of the years we would like to thank all of our staff, customers, and anyone who has been involved with Bogart's Jewellers over the 30 years!
Richard and AJ took some time to talk with The Canadian Jewellers Magazine to talk about the business and all the stories, and insights along the way to commemorate the 30th anniversary.